Gregg Camfield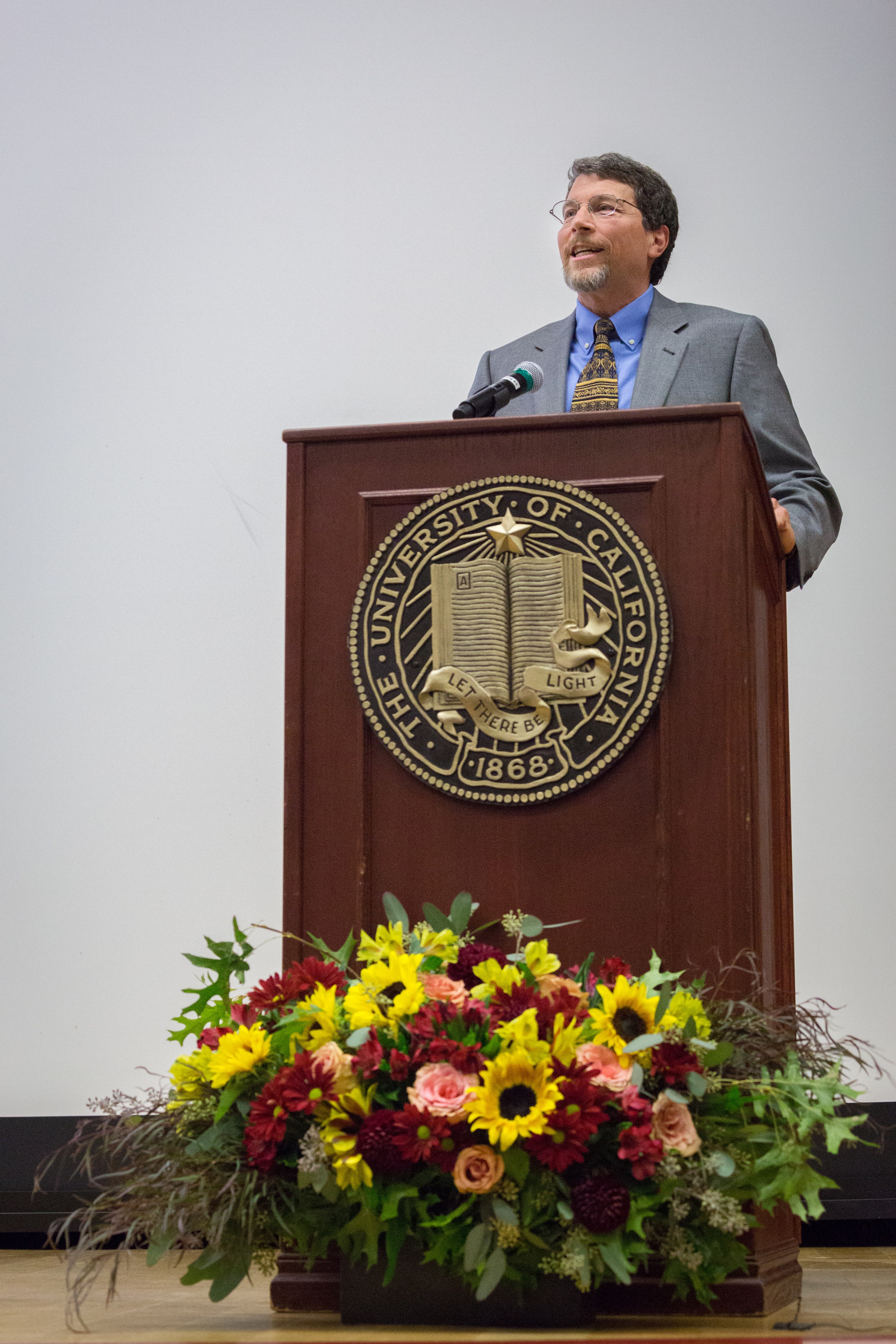 Executive Vice Chancellor and Provost Gregg Camfield joined the University of California, Merced, in July of 2007. 
As UC Merced's second-most-senior executive, Camfield provides leadership for campus administrative operations and serves as the university's chief academic officer.  He is thus responsible for planning, development and improvement of all academic programs, policies and infrastructure.
He oversees faculty recruitment, retention and renewal processes as well as rigorous review of faculty appointments, tenure and promotion. He also oversees planning, quality and delivery of student education, working closely with the Merced Division of the University of California Academic Senate.
In addition, Executive Vice Chancellor and Provost Camfield convenes, as appropriate, vice chancellors and other senior administrators to address issues that cut across divisional lines, oversees the campus budget-request process, and leads strategic planning and other strategic campus initiatives in close collaboration with the chancellor.
In his time at UC Merced, Camfield has been chair of UC Merced's initial accreditation team, chair of Undergraduate Council, chair of the humanities faculty group, and served for four years as UC Merced's first Vice Provost for the Faculty. 
Camfield earned his bachelor's degree from Brown University and his Doctorate from the University of California, Berkeley.  He has held academic appointments at the University of Pennsylvania and at the University of the Pacific, where he also was director of the University Honors Program. 
He is a scholar of American literature and culture, with two books on Mark Twain, one on American literary humor, and several editions. He has also published over 40 scholarly research articles and reviews, on topics ranging from 18th to 20th century authors, and has shared his scholarship more broadly by contributing to web-sites, museums, government reports, school curricula, and documentary films.