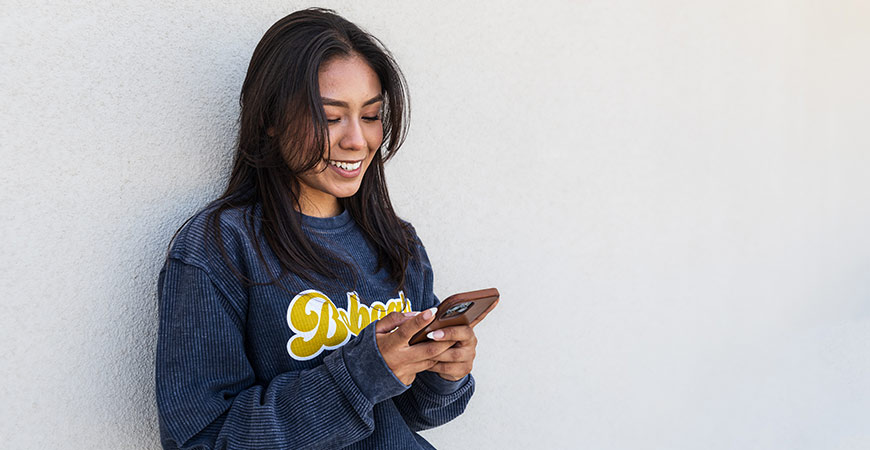 UC Merced's commitment to keeping its students and their families informed about all the incredible opportunities the campus offers on Bobcat Day has been awarded first place in the Best Recruiting and Admissions category by the Modo Appademy Awards.
The university's Bobcat Day Connect Module, offered in both English and Spanish, was used by over 4,000 first-year students, transfer students and their families
during UC Merced's Bobcat Day in April.
The app helped future Bobcats get information on campus tours, meet with faculty, attend presentations from each of the academic schools, talk to Financial Aid and Admissions staff, discover student clubs and organizations, and much more.
"Modo's award is an affirmation of UC Merced's innovative enrollment efforts to provide a transformative experience for prospective students and their families. By offering key information in multiple languages, delivered directly to personal devices, we are breaking barriers to make higher education accessible," Chief Marketing and Brand Officer Shoba Spencer said.
Modo Best Recruiting and Admissions category awards the apps that integrate modules, personas, tours, or other features for prospective students, highlighting their creativity and capability to be iterative through virtual or hybrid experience.
Since 2017, Modo has recognized colleges and universities for delivering outstanding Modo-powered app experiences to their campus communities.